Apprenticeships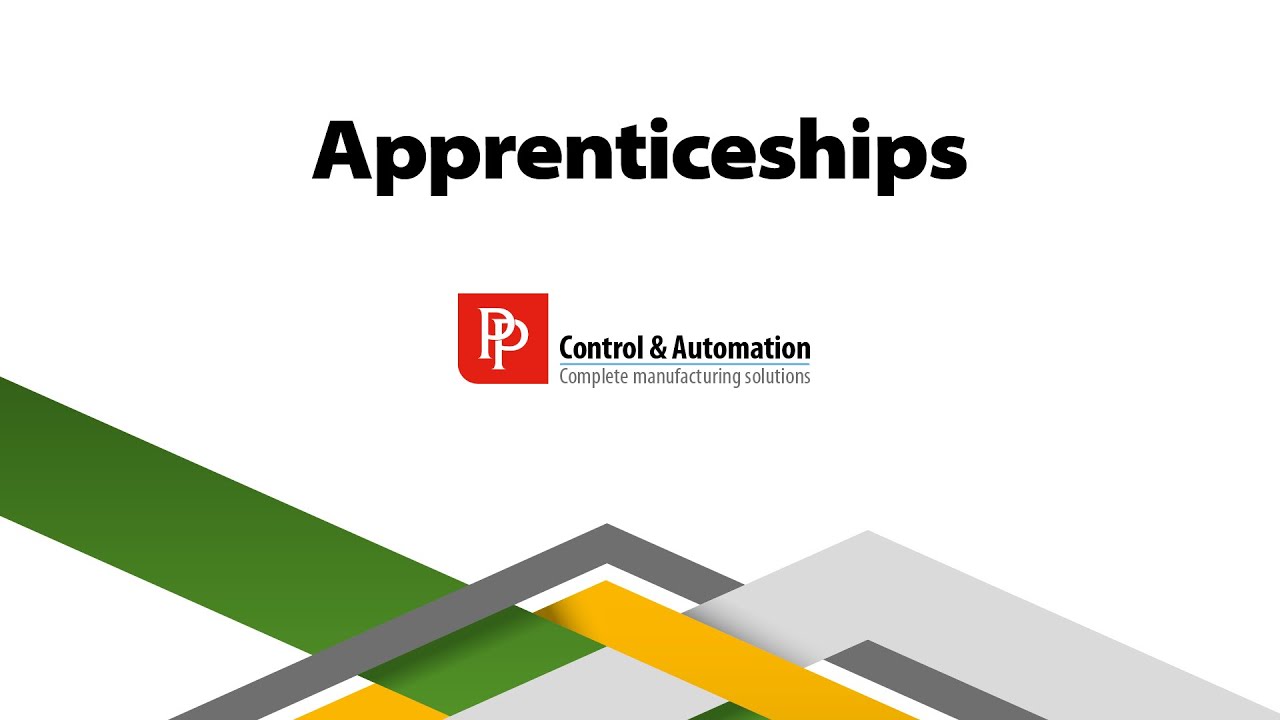 PP Apprenticeship Scheme
PP Control & Automation is developing the next generation of engineers and specialists in the exciting world of manufacturing automation and digitalisation, through hands-on experience.
PP apprentices are amongst the best in the country and have received national recognition at various awards.
Why choose an apprenticeship with PP Control & Automation?
The investment in, and development of young, ambitious and motivated individuals is a fundamental cornerstone for the progress of the business. PP Control & Automation has grown into the largest independent supplier of control & automation solutions in Europe, respected by many of the most successful machinery builders in the world.
To ensure the continued growth and development of the business, numerous opportunities are available through our apprenticeship program. PP C&A work closely with schools and colleges in promoting an exciting career in manufacturing.
PP C&A apprentices will gain experience throughout the business. They will be learning from our departmental experts in every area; from design to manufacturing to business administration, all developed and supported though our own world-class Excellence School.
Tailored internal training and associated academic education enable an individual to familiarise themselves with the application of critical skills, designed to support both the future of the business and the individual's career.
Case Study: Ian Knight
From Cabinet Builder to Board Director
Ian started his career at PP Control & Automation as an apprentice building control panels and cabinets on the shop floor. Over the course of his career, Ian has taken on the roles of Operations Manager, Director of Operational Excellence and now the Chief Information Officer for the business. Apprenticeships with PP C&A will open doors to a successful career in the industry of manufacturing.
Potential progression opportunities include (but not limited to):
Manufacturing Engineer
Design Engineer
Business Administration
Supply Chain
Leadership/Management
Training Providers
PP C&A work with leading local training institutions.
It is vital that PP C&A work alongside providers that share the same dedication to shaping the future of UK manufacturing, bridging the skills gap and making a lasting impact.
Working within modern manufacturing facilities, disciplines from process and theory to advanced engineering are provided and help to make new learners develop into specialist engineers for life.
Apprentice Criteria
Ambitious and motivated
Patent and persistent
Good communicator
Flexible and able to adapt to change
Has clear focus and attention to detail
Embraces and applies learning
Reliable, dependable, honest and responsible
If you would like to find out more about our apprentice program, or you are a school or college looking to develop collaborative links with a UK manufacturer – we would love to hear from you.
Prospective learners should use the form below to apply for our apprenticeship program.
Schools and Colleges can contact us on +44 (0)1922 419109 or by emailing apprentices@ppcanda.com